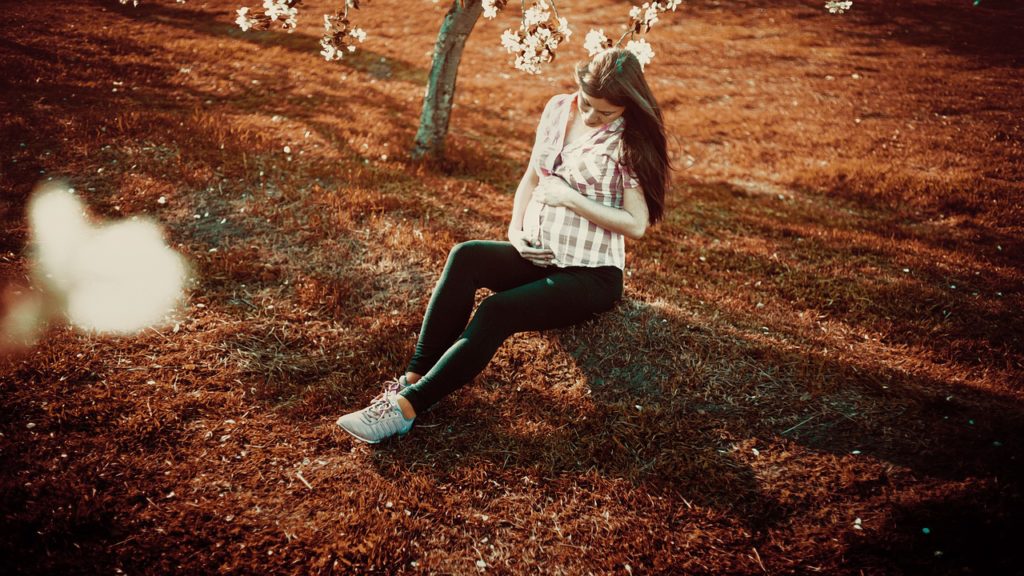 It was perinatal depression and anxiety awareness week 2017 last week. ABC Radio National had a great discussion about how perinatal depression and anxiety affects men too, and the chat got me thinking…
What is Perinatal Depression?
Let's start at the beginning.
The perinatal period applies from conception to 1 year after birth when the baby reaches 12 months. So perinatal depression can describe a pregnant woman (antenatal depression) as well as a new mother (postnatal depression) for the year following her birth.
Why Perinatal Depression is Hard to Identify
There is a lot of talk about perinatal depression and anxiety – more and more these days, which is great. But I wonder how often it still goes under the radar? Not just because there is a stigma about it and not for lack of mums and dads wanting help, but because potentially, they're unaware that it's even happening.
It can be so hard as a first-time mum to know what feelings and thoughts are coming from where, as there are just so many factors affecting those early weeks and months. She may know she's not doing well, but why? It could be:
The birth that didn't go to plan and so mum was given drugs and her natural hormones didn't get the opportunity to explode and multiply and make her feel awesome.
The sleep deprivation.
The lack of support or the support that's given that's not quite right for her needs.
Having a partner who also goes into a depression and neither they or the new mum have a clue, as everything is different.
Having debilitating breastfeeding issues where there is pain, or problems feeding, or both.
It can be incredibly hard to figure out the first time what is normal to being a new parent, and what isn't.
Even going to the doctor repeatedly for different "teething" issues in terms of feeding, mastitis, mouth thrush, etc – the list goes on – doesn't mean her medical team will pick up that the new mum has anxiety or depression.
Raising Awareness About Perinatal Depression
I don't necessarily have the answer here. I'm just raising another flag about it and starting another conversation as I feel it's a super important one.
Somehow the message needs to come across that significant anxiety and depression could happen to new mums, even when it's never happened before. And it doesn't have to be dire for it to be an issue.
According to PANDA (Perinatal Anxiety and Depression Australia), if a woman or her partner is experiencing being down for more than two weeks at a time, then it's time to get support.
I think that's the hard thing, because motherhood can be so up and down and so you could feel awful for two weeks, then good for a few days, then not great again for a few days, then awesome for a week or so and you just don't know what's normal.
Getting Help for Perinatal Depression and Anxiety
My take-away message from listening to the Radio National program was that it's important for a mother to find out if her symptoms mean it's a good idea to get more support. Calling PANDA's National Perinatal Anxiety & Depression Helpline (1300 726 306) could be very helpful at this time.
We of course have acupuncture and herbal treatments to offer at the Red Tent Health Centre to help with these situations. But it can be difficult for a new mum to come in for a treatment, especially in the first year. So a multi-pronged approach is important and highly recommended.
A mother should be asked what she feels would help her the most, and this is something that should be listened to. It can make such a difference to that first year of life for that newborn, the mum and her partner.
I'm interested to hear your views as a midwife or birth support professional on working with women experiencing perinatal depression and anxiety. What do you feel would help so that fewer women go under the radar when help is at hand? Let us know in the comments.